(mouse over clip for video controls : scroll down for more information)

A fascinating film project centred on the ancient legends of the "Stone City" of
Petra and its surrounding environs.

Based on a story by Ms. Sandra Kawar Samain and produced in conjunction
with Blaze Agency of Jordan, this exciting project promises to cement Unizarre's
presence in the international production arena.


Unizarre International have now completed negotiations and on 31st May 2007
Unizarre International signed contracts with Blaze-Agency in Jordan to develop
and produce City of Lost Spirits as a major multi-million dollar (US$100 Million+)
International Feature.



Consequently City of Lost Spirits is now moving ahead and gaining momentum
at a fast pace. Unizarre are already advancing approaches to potential major
international Funders, Distributors, and Co-Producers; while Blaze Agency (Jordan)
are already in discussions with the Jordanian Royal Family, Royal Film Commission,
and top-level Investors and Groups in Jordan and other areas of the Middle East
for potential meetings to assist with PR/Public Relations/Financial Investment and
International Media support.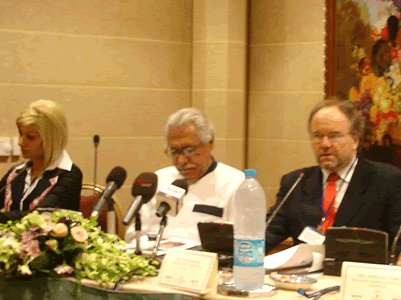 A major International Press Conference was held on July 24th in Amman,
Jordan. See the "Latest News" page for more information.
To view a brochure for this project in Adobe PDF format, please click
on the icon below.