Unizarre is an established international organisation specialising in the creation,
development and production of major film, television and theatrical productions.
Having spent several years under development, these projects are now being made
available for external investment. Learn more about the talented Unizarre team,
our Associates and our corporate ethos.
* Click for
LATEST NEWS
on Projects.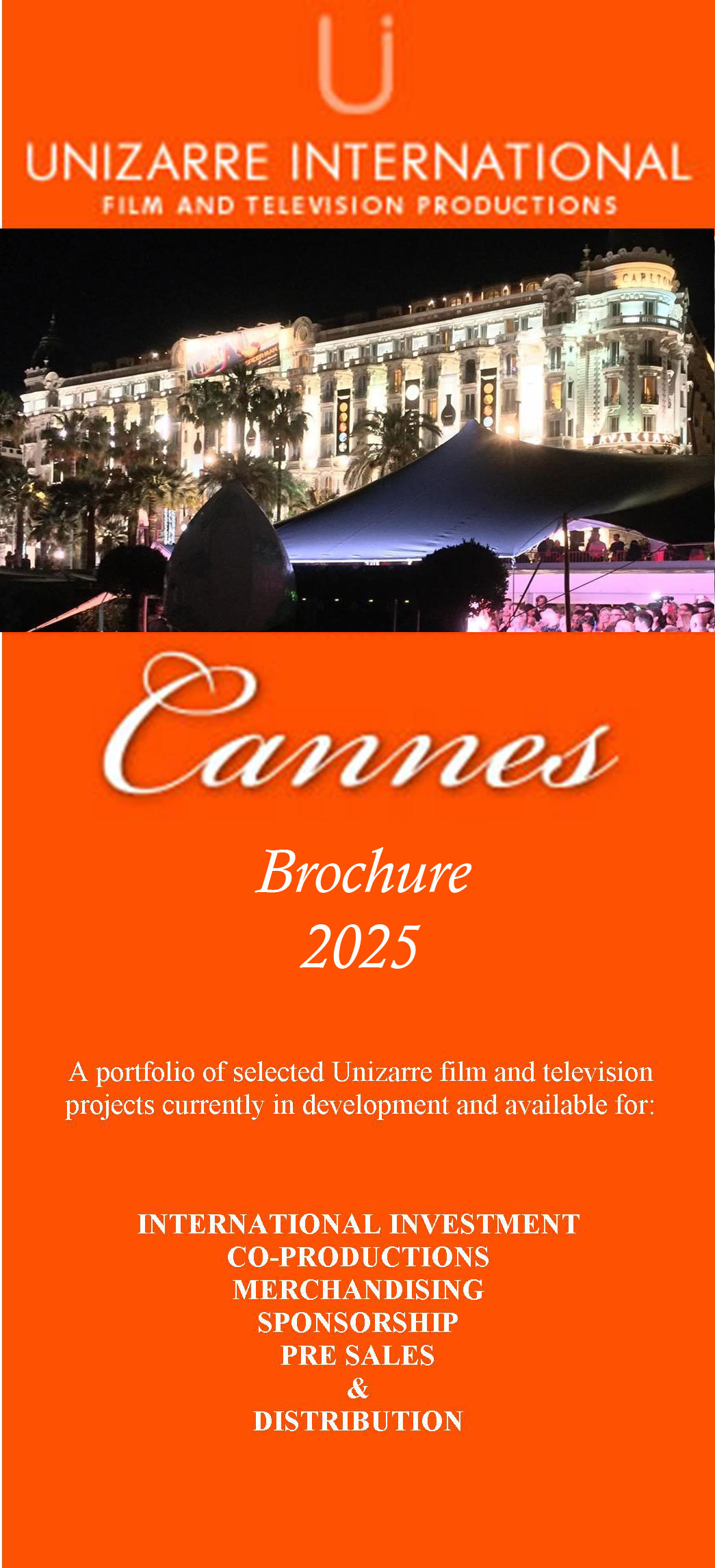 CANNES BROCHURE - see more on Unizarre's 'key' projects