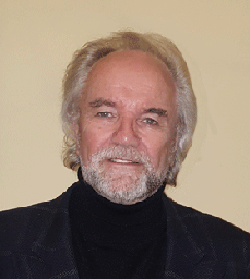 DAVID BOWLES
Direct Contact Number UK (+44) (0) 7740 405666
As President & CEO of Unizarre International he is a widely experienced Producer
ScriptWriter & Actor with a varied portfolio of major international projects across a
range of genres. With past additional careers as Operations Director and Finance/Legal
Director within the leisure, hospitality, and entertainment fields, David has focused later
years on the global development of the Unizarre corporation and the portfolio they own.



Areas of exposure: Films, Television, Screenplays, Scriptwriting, Animation, Musicals,
Media, Songs, Scripts, and other areas of international Film & Television worlds.
In addition, David's international acting career has also allowed him to work with stars
such as Kevin Costner and Morgan Freeman (Robin Hood Prince of Thieves.), Oliver
Reed ('Orpheus & Eurydice'), Brian Blessed ('Olympiad'), Curt Jurgens, Maria Schell,
& Klaus Kinski ('Occupation'), and many others.


Samples of Past & Current Project Experience/Exposure:

• Creation and development of 'AXA' (major multi-million dollar comic Superhero
Film and Television series) alongwith Jesper P.Lindstrom (Penguin Films (Sweden).

• Creation and development of 'Mythica' (an international 'package' of feature films,
tv series, and global computer games on the ancient myths, gods, & legends of Ancient Greece.

• Creation and development of 'Mirror Mirror' (major USA Television Drama series
on Domestic Violence).

• Executive Producer as well as Co-Writing and Development of 'Josephine' (a
spectacular international musical and Royal Television Charity Gala on Jazz
legend and superstar Josephine Baker

• Project co-ordination and executive production on major Sci-Fi world Project
alongside Carlo Rambaldi (internationally-renowned Creator of E.T./King Kong.)

• Development of two investigative Guides and TV Documentary on the world of the
Paranormal/Psychic/Supernatural – captivating insight into the 'other worlds'.

• Creation/Development of 'Barcaldine' - a Multi-episodic 'Period' Television Drama Series.